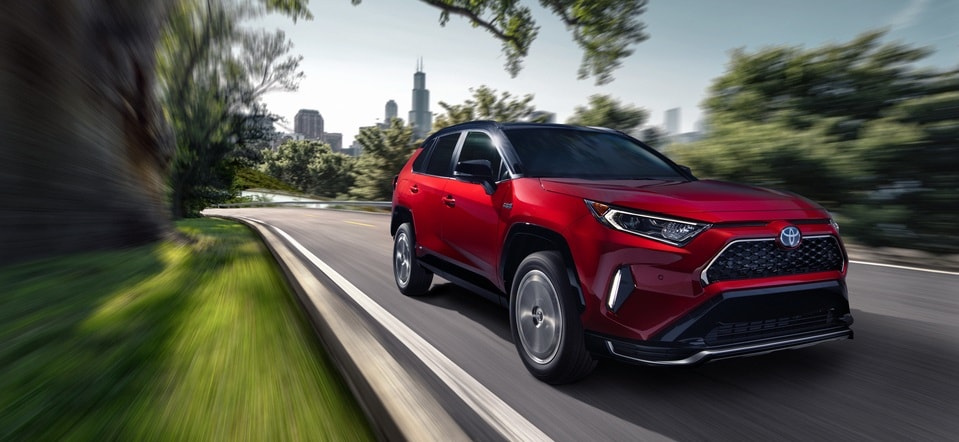 Explore The Toyota RAV4 Prime
All-new for the 2021 model year, the Toyota RAV4 Prime is ready to impress. Not only does it include the stunning and adventurous RAV4 qualities, but it also comes with the efficiency and power that many of our Little Falls and Parsippany area drivers crave.
What's the Difference Between the RAV4 Prime and RAV4 Hybrid?
Both RAV4 SUVs contain many similar characteristics, including size, shape, and interior comforts. The most noticeable difference is that the Toyota RAV4 Hybrid is a traditional hybrid, while the Toyota RAV4 Prime is a Plug-In Hybrid. The Prime powertrain not only comes with a higher miles-per-gallon-equivalent rating than the Hybrid version, but it also includes more electric-only drive time as well as more horsepower.