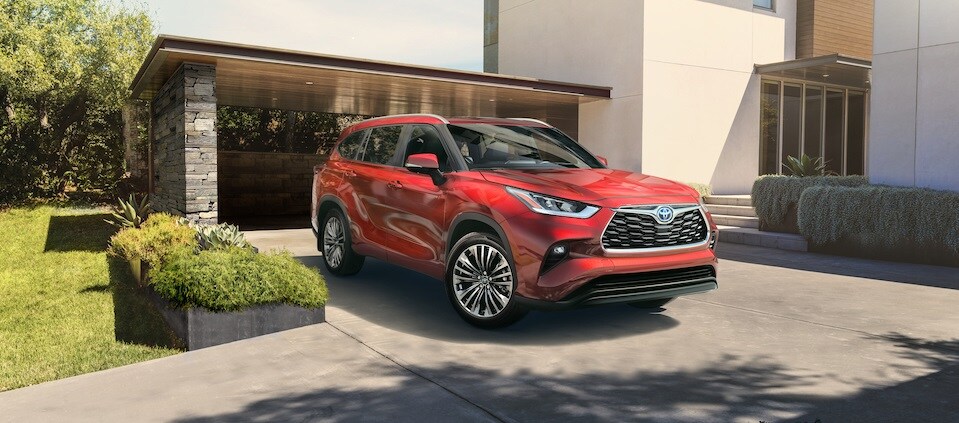 Paul Miller Toyota of West Caldwell
Explore Our Lineup of New Toyota Hybrids

Hybrid cars are great for several reasons. Whether you're interested in going green with this eco-friendlier option or you'd love to save money at the gas pump with this fuel-efficient vehicle, a hybrid model can help you accomplish your environmentally sensitive driving goals.
See our hybrid inventory below, and continue to read about these economic models.
How Does A Hybrid System Work?
Hybrid vehicles contain both a gasoline engine and an electric motor. These work together to cut down on the amount of fuel you use and the number of emissions that are produced, but they don't limit your driving speed or distance you can drive. When you accelerate, power from both the gasoline engine and the electric motor push you forward, spending less gas to move. When you brake, the momentum that is still produced goes back to the electric motor to recharge it. There are also hybrids that are plug-in hybrids that require you to recharge via an electrical outlet.
What New Toyota Hybrid Models Do We Offer?
Here at Paul Miller Toyota of West Caldwell, we carry multiple Toyota hybrid cars and SUVs. From the iconic Toyota Prius to the latest Toyota RAV4 Hybrid, there is a hybrid car or SUV for every type of New Jersey driver. Here are some of the current Toyota hybrid models that our Paul Miller Toyota of West Caldwell inventory has to offer.
Toyota Camry Hybrid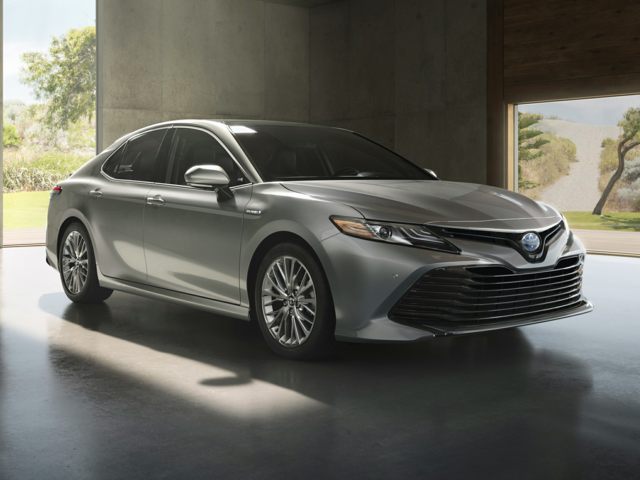 Toyota RAV4 Hybrid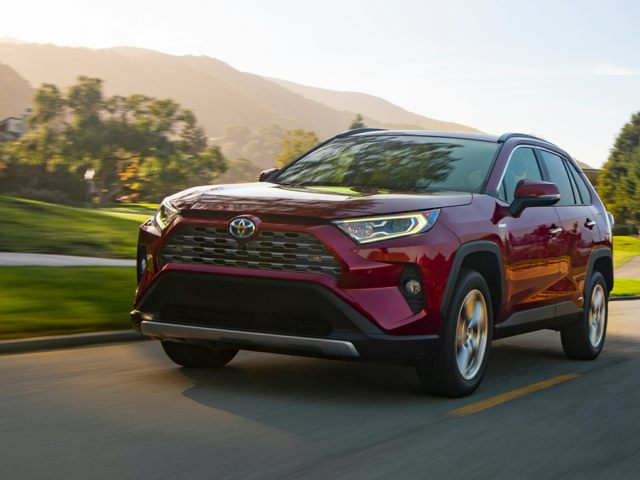 Toyota Prius Prime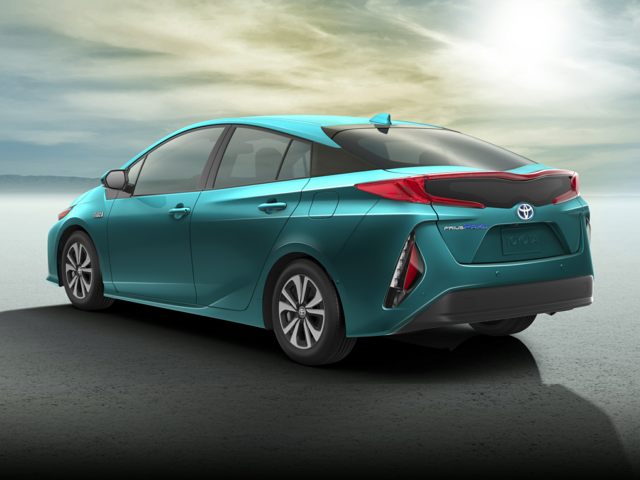 Toyota Camry Hybrid - With the stunning Camry looks and an impressive combination of power and fuel efficiency, the Toyota Camry Hybrid is a perfect sedan to show off around Wayne NJ and the Parsippany area. It offers up to an EPA-estimated 51/53 city/highway miles-per-gallon-equivalent rating and comes with the independent MacPherson strut front suspension for a smooth ride.
Toyota Corolla Hybrid - The first-ever Toyota Corolla Hybrid has made its appearance in the 2020 model year, and it's prepared to offer you plenty of style and comfort with the EPA-estimated 53/52 city/highway miles-per-gallon-equivalent rating. It also contains the Corolla striking exterior design along with advanced technology that listens to you and what you need.
Toyota RAV4 Hybrid - As an SUV, the RAV4 Hybrid provides the space and power that your daily life requires along with the efficiency that your heart desires. Not only does it come with the ready for anything performance and adaptability, but drivers will also find up to an EPA-estimated 41/38 miles-per-gallon rating.
Toyota Prius - The Prius is probably one of the most well-known hybrids on the market. It led the hybrid vehicle phenomenon and is still here to prove that it has what it takes. From its versatile interior and available all-wheel drive-e to its available 11.6-inch multimedia display and confident exterior design, the Prius is way more than just a hybrid. That being said, it does still earn an impressive EPA-estimated 54/50 city/highway miles-per-gallon-equivalent rating.
Toyota Prius Prime - The Prius Prime is a plug-in hybrid that earns you even more fuel-efficiency and gas-saving potential. It comes with an EPA-estimated combined miles-per-gallon hybrid rating and a 133 miles-per-gallon-equivalent rating and will have you driving up to 640 miles for your total driving range.
Visit Paul Miller Toyota of West Caldwell To Test Out One Of Our New Toyota Hybrid Vehicles
If you're in Montclair NJ, Wayne NJ, Little Falls, Parsippany, or beyond, we'd love to have you stop by our Paul Miller Toyota of West Caldwell dealership to test out any of our new Toyota hybrid vehicles. We offer a wide array of each hybrid model and are available to go over every option and trim level. Contact us if you have any questions, and don't hesitate to swing by our West Caldwell dealership today!
Hours
Monday

9:00 AM - 8:00 PM

Tuesday

9:00 AM - 8:00 PM

Wednesday

9:00 AM - 8:00 PM

Thursday

9:00 AM - 8:00 PM

Friday

9:00 AM - 8:00 PM

Saturday

9:00 AM - 7:00 PM

Sunday

Closed