Paul Miller Toyota Lease Return

If you've leased your Toyota car, truck, SUV, or van, that lease will eventually expire. Before it does you have some choices to make. What are you end-of-lease Toyota options? Where do you go from here? Which option would be better for you? How do you prepare for the end-of-lease timeline? Allow us to ease your stress and help you discover what happens when your lease expires. 
Option #1: Get Into A New Toyota Car, SUV or Truck
One of the best things about leasing is that you get the opportunity to drive a brand-new Toyota car, truck, SUV, or van around Montclair NJ, Wayne NJ, and beyond. Once that lease expires you do have the chance to upgrade to the latest Toyota vehicle. You can choose to lease the newest model you've already been enjoying, or you could decide on trying out a different Toyota. If this is the route you want to take, contact Paul Miller Toyota of West Caldwell to see what new cars are available, go over the new leasing options, and prepare to begin your new lease.
Option #2: Keep your Current Toyota Car, SUV or Truck
Do you love the Toyota Tacoma you've been driving? Are you now attached to your Toyota RAV4? Is there something about your Toyota Corolla you just don't want to be without? You may be able to choose to re-lease or purchase your current Toyota model. Re-leasing all depends on the current condition and age of your Toyota and purchasing requires for you to either buy the model outright or loan it. Either way, you'll be able to drive the Toyota you adore for a longer period of time.
Option #3: Return Your Toyota Car, SUV or Truck
Perhaps you've enjoyed the Toyota vehicle you've been leasing, but it's time to move on. You can return your Toyota car, truck, SUV, or van at the end of your lease and, once it's been inspected and repaired, your lease will be fulfilled. If you need a vehicle to drive back home in, we do have a wide array of used cars that make a great fourth option.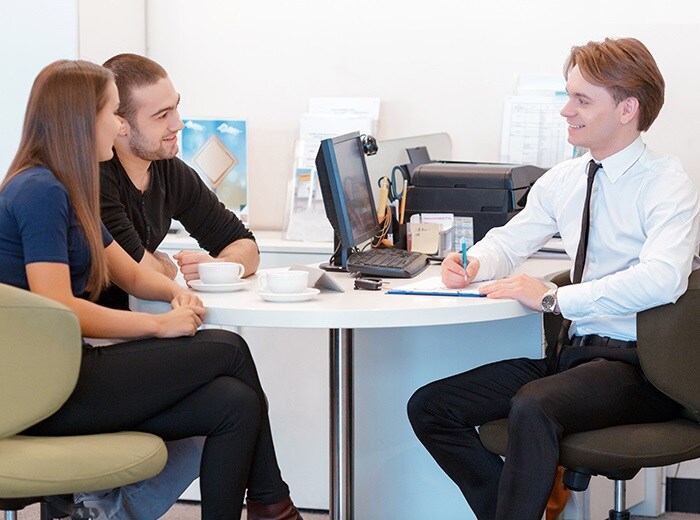 Prepare For The End-Of-Lease 90, 60, And 30 Days In Advance
Once you reach 90-days before your lease ends, you'll need to begin preparing for whichever option you choose. Here's a closer look at what you should do during each of these steps.
90-Days To Lease End
At the 90-day mark, you should decide which of the three options is best for you. Go through each choice and consider how it would work in your lifestyle. Would it be better to continue leasing the Toyota you have? Do you want to start a new lease on a brand-new model? Are you ready to loan your current vehicle? Do you want to go a different route? Our finance department is prepared to help you make this decision and is available to discuss your different options with you, if you so desire. 
60-Days To Lease End
Every lease requires an end evaluation. At 60-days you'll want to prepare your lease for its inspection and evaluation. Schedule an evaluation with our service center, go over any Excess Wear and Use items that will need to be repaired or replaced, and review your end-of-lease terms to make sure you have everything that you need.
30-Days To Lease End
It's almost time! At 30-days you'll want to visit Paul Miller Toyota and finalize your end-of-lease steps. Browse through our collection of brand-new Toyota cars, trucks, SUVs, and vans, talk about your leasing options, and explore our used and certified pre-owned models before you make your final decision. Once you're ready, allow our finance experts to guide you through whatever financial process you have chosen.
Have Questions About Your End-Of-Lease Options?
If you have questions about your end-of-lease options or any auto financing opportunities, don't hesitate to contact our finance department or stop by our Paul Miller Toyota of West Caldwell dealership. We would love to help all of our West Caldwell, Clifton NJ, Little Falls, and beyond drivers with their new car purchase today!
Schedule Your Lease End Appointment